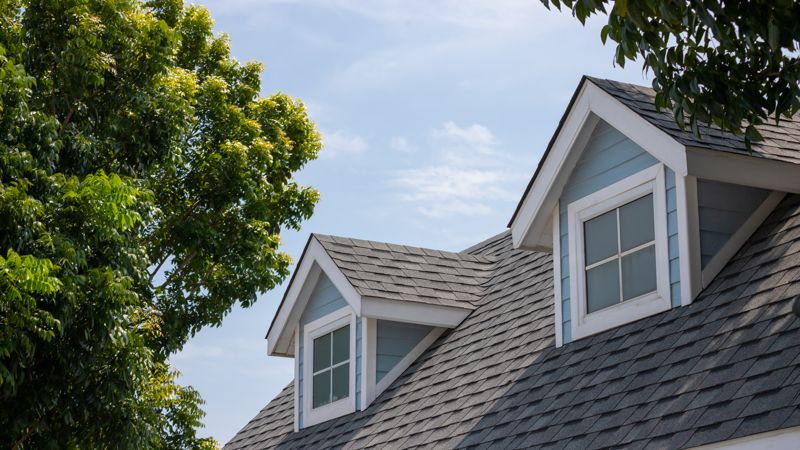 Roof Inspections in Dayton, OH
Keeping Your Roof in Top Shape for Many Years to Come
Regular roof inspections are essential to maintaining the integrity of your roof and identifying any potential issues before they become more serious. At Patriot Construction, we understand the importance of a thorough roof inspection. That's why we offer professional and comprehensive residential roof inspection services to help ensure your roof is in top condition. Our experienced professionals are equipped with the knowledge and skills necessary to inspect every aspect of your roof, from shingles and gutters to flashing and ventilation.
We take pride in delivering exceptional workmanship and providing you with the peace of mind that comes with knowing that your roof is in good hands.
Call (937) 984-1666 to schedule a roof inspection in Dayton.
We Value Faith & Family

We are deeply rooting in our local community and ministry. We strive to give back when we can to charities and causes close to our hearts.

600+ Jobs Completed

...and counting! We do roofing for another reason, we love to give back. We help protect your home and family while working within your budget.

Woman & Veteran Owned & Operated

As a local business in Ohio, we pride ourselves on quality work backed by integrity and an unwavering commitment to help our neighbors.

Customer Service Focused

Our goal is your 100% satisfaction. We always pick up the phone and our team is happy to answer any questions you have about our services.
How Often Should I Schedule a Roof Inspection?
It's generally recommended that you schedule a roof inspection at least once per year, preferably in the spring or fall. This will help to identify any issues before they become serious and potentially more expensive to repair. However, if you are experiencing a lot of severe weather – such as high winds or heavy snowfall – it may be a good idea to schedule inspections more frequently. Additionally, if you notice any signs of damage to your roof (such as missing shingles or leaks) you should schedule an inspection as soon as possible to prevent further damage.
Recent Work
Check Out Our Gallery
When you choose Patriot Construction, you can know you're working with a team that is dedicated to getting the job done right the first time.
What Are the Benefits of Routine Roof Inspections?
Wondering if a roof inspection is all that necessary?
Below are just some of the benefits of regular roof inspections:
Early identification of minor issues before they become major problems
Improved energy efficiency
Increased lifespan of your roof
Enhanced curb appeal
Increased property value
By scheduling regular roof inspections with a professional roofing company like Patriot Construction, you can rest easy knowing that your roof is being properly maintained and any potential issues are being addressed promptly. Regular inspections can help catch issues early on, saving you time, money, and energy down the line. Contact Patriot Construction today to schedule a roof inspection in Dayton!
Hear From Our Happy Customers
Reviews & Testimonials
At Patriot Construction, your satisfaction is our priority! See for yourself what people have to say about working with us.
"The crew of three workers did an outstanding job. Nothing but the finest materials were used. The cleanup was awesome!"

- Stephen G.

"I reached out to Patriot Construction Group and they were wonderful to work with from start to finish."

- Maggie M.

"The entire process was smooth and professional. Patriot is the most reputable roofing company in Dayton, OH."

- Myrtle H.

"Patriot is the best contractor I have worked with on an insurance claim."

- Travis H.